Monday, June 5th, 2017
Any student athlete parent that wishes to represent their child's athletic team please join us for at the booster club meeting. We will discuss plans for the remainder of the year. Bring a friend!
Please come and represent your child's sport! We welcome all parents that want to volunteer at Lee County High School. There will be a booster club meeting at the Lee County High School cafeteria at 6:00pm. Please attend and support student athletes. The Lee County High School Athletic Booster Club serves the school by providing supplemental funding for identified needs for all Jacket athletic teams, men and women.
GOLF TOURNAMENT Saturday, May 20, 2017
Please come out to Sanford Golf Course and play some golf!
This is our largest fundraiser of the year and without your support we will not be able to provide the necessary items for our student athlete sports programs. Come out and "Hit the Links", have some lunch and have some fun!
Play with foursome of your choice. Your foursome is your team.
Don't have a full team? Sign up and we will place you on a team.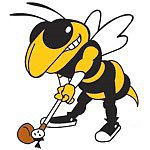 Date:       Saturday, May 20th
Place:      Sanford Golf Course
Cost:       $60.00 (Per person, includes Green Fees, Carts, Lunch)
Time:      8:30 am Shotgun Start – Parent Child – 88 players/22 teams
                 1:30pm Shotgun Start – 4 Person Captain's Choice – 88 players/22 teams
Lunch:    Served at Noon
Prizes:  Longest Drive and Closest to the Pin!     
Any questions or interested in being a hole sponsor , click the link and download or email: lchsyellowjacketbooster@gmail.com.
Fun from last year!
Booster passes are on sale for $50 each.  Please email lchsyellowjacketbooster@gmail.com if you would like to purchase one.
The LCHS Athletic Booster Club Scholarship is available to graduating senior athletes planning to attend college in the fall. Applications are available in Guidance and must be RETURNED TO GUIDANCE by Monday April 17th!
Scholarship Criteria
To qualify, the scholarship applicant must:
A. Be a Lee County High School Student Athlete for a minimum of 2 years. (JV or Varsity)
B. Carry a minimum GPA of 3.2 weighted as of March 1, 2017.
C. Attach a one-page typed (double-spaced, 12 font) essay on:
1. How has sports shaped the person you are today?
2. How will this scholarship meet your career goals?
Awards will be determined by the above criteria and:
* Essay Content * Extracurricular Activities * Booster Club Participation
For information on Booster Club Membership packages please visit the tab Booster Club Info, drop down to Booster Club All Sports Packages and download a form!  You can also purchase one at the football game Friday, August 26th.  The GAME AUGUST 26th is an ENDOWMENT GAME and we will not be able to accept passes but you will be able to use them for all other regular season games.  Entry is $7 cash, the booster pass covers all regular season play for all sports.
Saturday, August 20th
Meet outside of the Main Gym 7:30AM-11:30AM – We would like to have our 2nd clean-up of the year on 8/20 beginning at 7:30am. Please bring gloves, shovels, rakes, hoes and dress cool! We want to plant a few flowers and put down a few loads of mulch. If you or your student is interested in helping that would be great!!! For the students, we will be keeping a log of volunteer hours to help them keep track of how many volunteer hours they have for the booster club. Many clubs and college scholarship applications require it. LET ME KNOW IF YOU PLAN TO ATTEND, I WILL BRING BISCUITS! Any questions email lchsyellowjacketbooster@gmail.com
Friday, August 5, 2016 – Meet the Jackets 7pm
Calling all JACKETS!!!
Lee County High School presents "Meet the Jackets" for ALL Fall Sports at Paul B. Gay Stadium on Friday, August 5th at 7pm.
All Jackets and their families are invited and encouraged to attend. Coach Peace will lead off by making a few introductions and get that Jacket Spirit rolling! 
We will have booster packages for sale, snacks, pizza and drinks at concessions and the spirit trailer will be open. Cash, Checks or CC. For a little fun, Pelican's Snoballs of Sanford will be there, F&W Inflatables and Crank it Up DJ Services will be there. 
Coach Cates and his fabulous staff will start Yellow Jacket football practice at 10:30pm.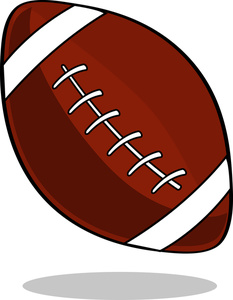 BRING YOUR SCHOOL SPIRIT and show that EVERYBODY WANTS TO BE A JACKET!!!!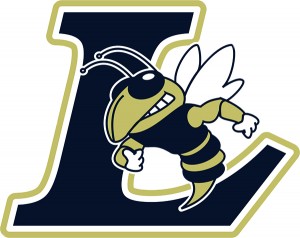 Tuesday, July 19, 2016
FREE Sports Physicals for Lee County High School Student Athletes at LCHS Main Gym on JULY 19th @ 5pm. Parents, please download all 6 forms under the tab above labeled Athletic Participation Forms. Have your student bring ALL
completed

forms or they will not be able to practice or tryout.