GOLF TOURNAMENT Saturday, July 30, 2016
Please come out to Sanford Golf Course and play some golf!
This is our largest fundraiser of the year and without your support we will not be able to provide the necessary items for our student athlete sports programs. Come out and "Hit the Links", have some lunch and have some fun!
Play with foursome of your choice. Your foursome is your team.
Don't have a full team? Sign up and we will place you on a team.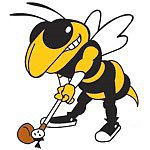 Date:       Saturday, July 30th
Place:      Sanford Golf Course
Cost:       $50.00 (Per person, includes Green Fees, Carts, Lunch)
Format:  4 Person Captain's Choice Format
Time:      8:30 am Shotgun Start – 88 players/22 teams
Lunch:    Served at Noon
Prizes:  Long Drive and Closest to the Pin!     
Any questions or interested in being a hole sponsor email: lchsyellowjacketbooster@gmail.com
Friday, August 5, 2016 – Meet the Jackets 7pm
All fall sport athletes and their parents/guardians should attend. Your entire family is invited. The spirit trailer will be open. Parents/Guardians/Players will meet with their individual coaches and athletes. This is a very important meeting for all fall athletes and thier families.  The Booster Club will have Booster Club Packages available.  See you there!
Fun things to do! DJ, Games, Snoballs! More info to come!!!!!
Monday, August 15, 2016
Join us for a planning meeting for the beginning of the 2016-2017 school year. Lee County High School freshman parents are welcome to attend.
There will be a booster club meeting at the Lee County High School cafeteria at 6pm. Please attend and support student athletes. The Lee County High School Athletic Booster Club serves the school by providing supplemental funding for identified needs for all Jacket athletic teams, men and women.
Tuesday, July 19, 2016
FREE Sports Physicals for Lee County High School Student Athletes at LCHS Main Gym on JULY 19th @ 5pm. Parents, please download all 6 forms under the tab above labeled Athletic Participation Forms. Have your student bring ALL
completed

forms or they will not be able to practice or tryout.
June 13-16, 2016
Girls Volleyball
LEE COUNTY HIGH SCHOOL VOLLEYBALL – Youth Volleyball Camp for ages 5-14. Dates are June 13-16, time will be 12:30-3:30 pm. Main gym. Cost will be $80.00.
Lee County Senior High School coach Cindy Kelly along with former and present Lee County Volleyball players will provide instruction in the fundamentals and techniques of Volleyball.  If you are looking for a fun camp where you will improve your volleyball skills this is where you want to be this summer!
You may register your child the first day of the camp.
Registration will be held from 11:45- 12:15p.m.
Campers should wear comfortable clothing and shoes and bring knee pads if you have them but not re-quired.. Instruction will be given in:
Serving Spiking
Setting Hitting
Defense Passing
Blocking Speed
Offensive and Defensive Footwork Agility
Call Coach Kelly for more details: 919-353-9887
LEE COUNTY BOYS BASKETBALL – Youth Camp for ages 6-14. Dates are June 13-16, time will be 9:00am-12:00pm. Main gym. Cost will be $35 before June 1st.  After June 1st $45.00/$35 for 2 or more in same family. Camp led by Boys Basketball Head Coach Reggie Peace.
The camp is available to boys who are 6-14 years old.
1. One snack and several water breaks will be provided each day.
2.Campers should wear comfortable basketball shoes, a t-shirt, shorts and socks.
3.The camp will begin and end promptly each day.
4.Camp hours will be 9am-12noon.
5.Campers will be well supervised and given quality instruction.
FOCUSING ON BASIC BASKETBALL SKILLS
SPOTLIGHTING CHARACTER BUILDING, WORKING HARD, TEAM WORK
DAILY ACTIVITIES INCLUDE:
         WARM UP & STRETCHING
         FUNDAMENTAL STATIONS
           CONTESTS
             SPEAKERS
           TEAM PRACTICE
         SNACKS
         GAMES
June 13-16, 2016
Girls Basketball
LEE COUNTY GIRLS BASKETBALL – Youth Camp for ages 6-14. Dates are June 13-16, time will be 9:00am-12:00pm. Packard gym. Cost will be $50.00 (payable to Lee County Girls Basketball).  Camp led by Girls Head Basketball Coach Gabriel Reynolds.
Click here for a registration form!