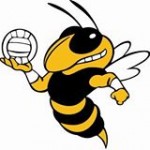 Saturday, August 8th
Come see your favorite Lady Jackets play their 1st volleyball scrimmage.   Cheer for our team as we begin getting warmed up for the season and enjoy the friendly competition!
Time:  9am – 4:00 pm
Cost: $5 entry fee, children under 12 free.
Where:  Main Gym – Varsity / Auxillary Gym – JV
We will welcome:
Southern Lee
Grays Creek
Hoke
Ravenscroft
Cape Fear
South Johnston
Jack Britt
 We will have full concessions to benefit the Lee County Booster Club.
Biscuits
Popcorn
Pizza
Chic Fila
Snacks and candy
Water
Soda